Our annual benefit concert, the Mitch Farmer June Jam, will be held Saturday, June 30, 2018, at the Gainesville Civic Center. Visit www.mitchfarmerjunejam.org for more details!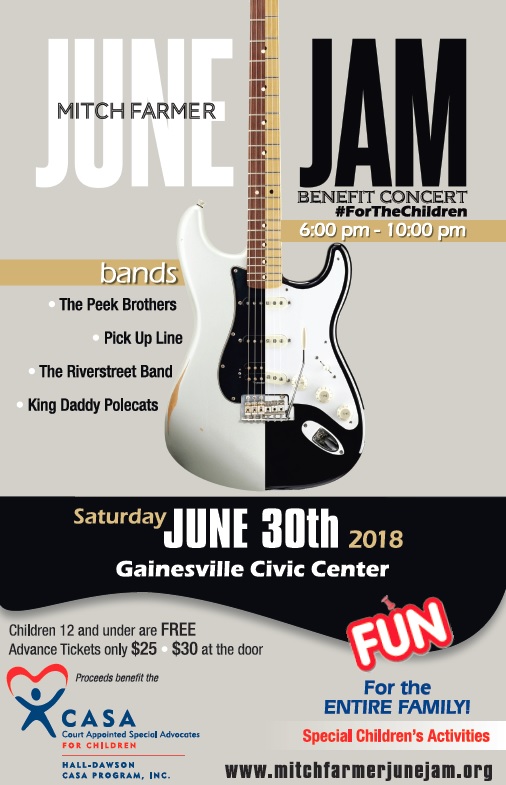 ---
CASA Volunteer Training begins August 7, 2018! Join us for our upcoming Information Session on Thursday, July 12, 2018 to meet staff and volunteers as you find out more about how you can help children in need. Drop in on July 12th from 5:30 p.m. to 7:00 p.m. at the Goodwill Career Center, located at: 66 S 400 Center Ln, Dawsonville, GA 30534.
Visit our Volunteer Page to find out more information, download the application, and register for the training class. We need Volunteer advocates now more than ever.
Find out more. Get involved. You can help!